Trex, Azek, & All Composite Plastic Decks Need To Be Cleaned Every Year!
Even the new generation low maintenance decks need a yearly cleaning to stay looking good. The same molds and algae's that build up on roofs, siding, and wood decks also build up on plastic and composite decks. They are growing organisms which need to be killed to be properly cleaned off a surface. Especially in shady locations.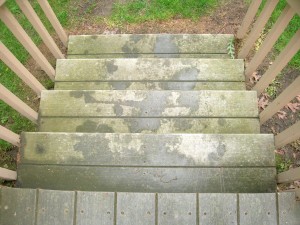 If it looks like dirt….it usually is mold and algae and will not clean up with soap or degreasers or a pressure washer. We can inexpensively clean your low maintenance deck and keep it looking like new. We disinfect your deck by killing the organisms and then we rinse them away safely with very low pressure. We call this method SOFT WASHING because it is a very gentle way to clean. Many of our customers will leave their deck furniture out and we clean it with the deck as the furniture will accumulate similar buildups of mold and algae. Your property is left clean and smelling fresh. Your Satisfaction Is Guaranteed!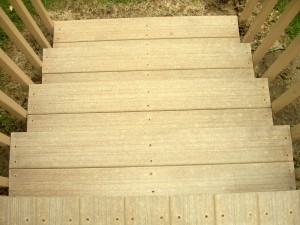 Contact us today for more information and to request a FREE ESTIMATE from one of our friendly soft washing specialists. 
If you are looking for the cheapest cost or the lowest price is your only goal, we may not be the right company to call for your project. We make every effort to give you the best quality and value for your money and firmly believe that you get what you pay for, especially in this industry.