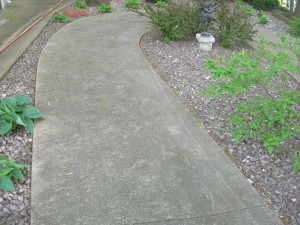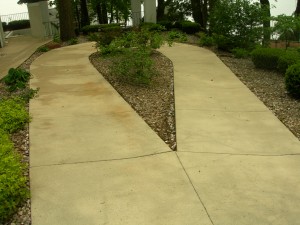 Salt and Rust will destroy your beautiful concrete sidewalks and driveway.
DECKAIDPRO Powerwashing offers professional concrete cleaning, sealing and maintenance services to protect concrete and add longevity.
We remove the mold, mildew, and dirt.
We attack rust from irrigation and fertilizing.
We specialize in commercial contractor grade preventative treatments.
Our sealants make concrete less absorbent and less susceptible to surface salt damage, scaling, spalling, cracking, flaking and other serious surface deterioration.
The result is a protected driveway or sidewalk that keeps it's looks longer  and is easier to maintain.
Contact us today for more information and to request a FREE ESTIMATE from one of our friendly soft washing specialists. 
If you are looking for the cheapest cost or the lowest price is your only goal, we may not be the right company to call for your project. We make every effort to give you the best quality and value for your money and firmly believe that you get what you pay for, especially in this industry.